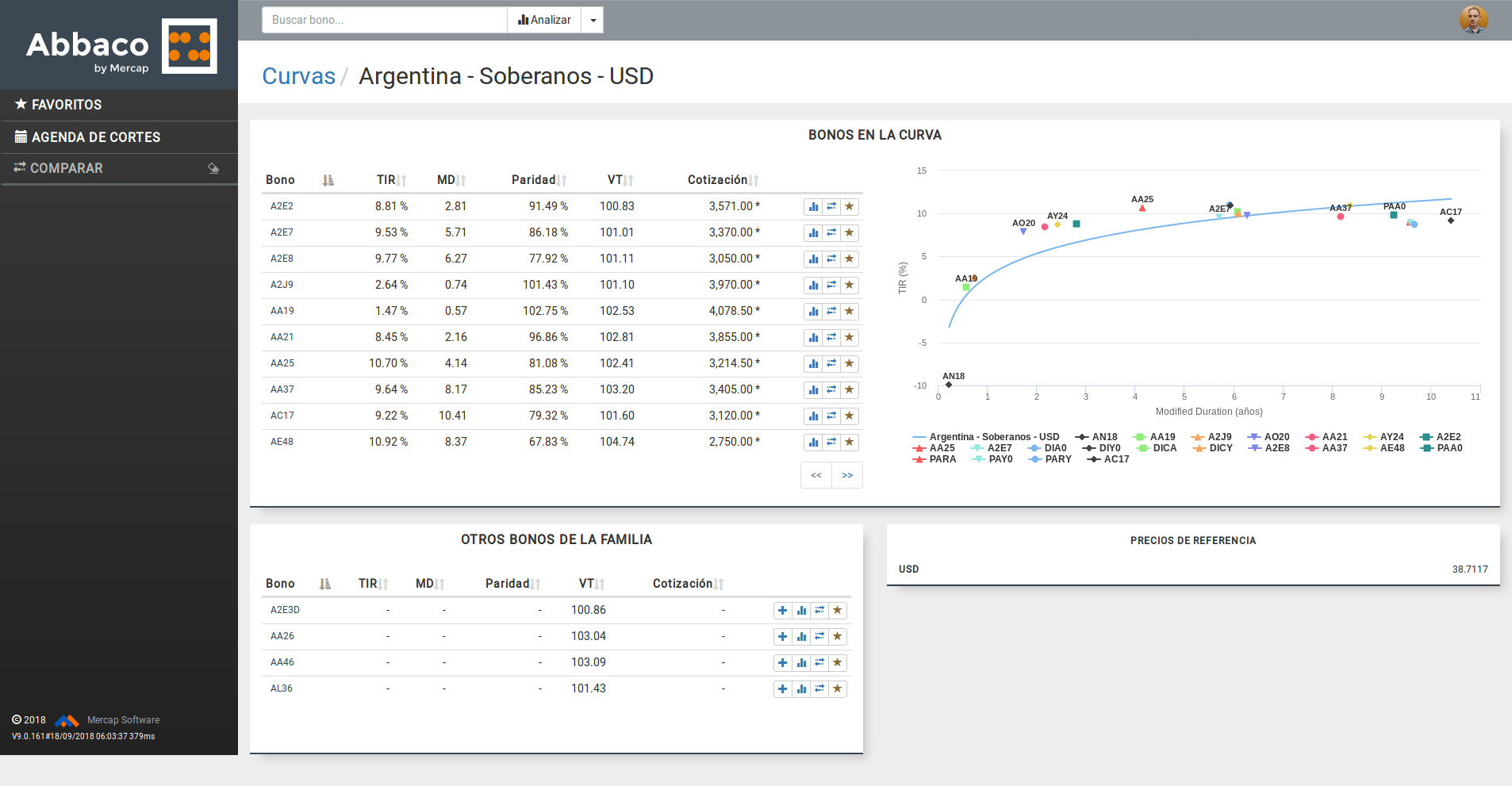 Mercap Abbaco https://mercapabbaco.com/?idioma=en is a bond calculator for expert investors.Abbacco is a "personal research tool for making intelligent decisions".
Features include:
Calculation and comparison for the yield of sovereign and corporate bonds under different market conditions.
Analysis and comparison of yield by Fixed Income asset class with advanced charts, cash flow and the latest market rates.
Metrics in a single screen: IRR, Duration, Modified Duration, Convexity, accrued interest and PVBP.
Option to save favorite bonds and get the payment schedule for them.
Mercap Abbaco uses Pharo for:
Back end services such as historical quotes and time series of computed financial indicators
Auth0 integration
Support of mailing features
ETL from financial services API
Mercap Abbaco uses libraries like Zinc , Teapot, NeoJSON and Voyage.
"Pharo provides a strong foundation for deploying this kind of services on the cloud." said G. Cotelli lead architect.
22 September 2018